Registering Resources in DReSA (Staging)
Adding events to DReSA make them easier to find for learners, trainers and other training providers. This can help attract bigger audiences and increase the reach and impact of your events.
… in DReSA (Staging)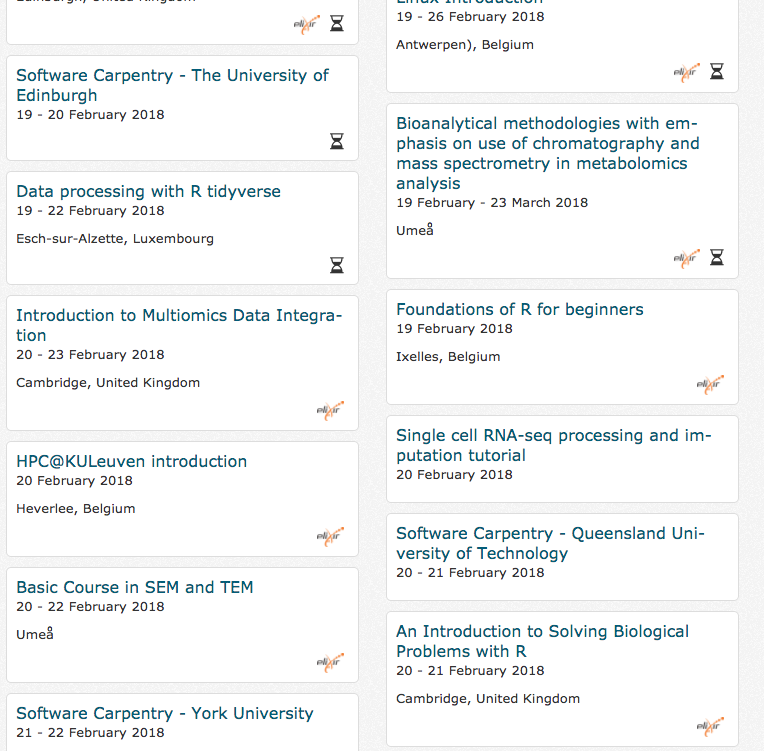 Be seen by thousands of visitors to our site
… embedded in other sites
By registering your event it will be:
Listed on DReSA (Staging)
Promoted on other sites that use our widgets
Appear in more search results because of our search-engine optimisation
Be seen across all the websites that display site resources through our
widgets
.
… in search engines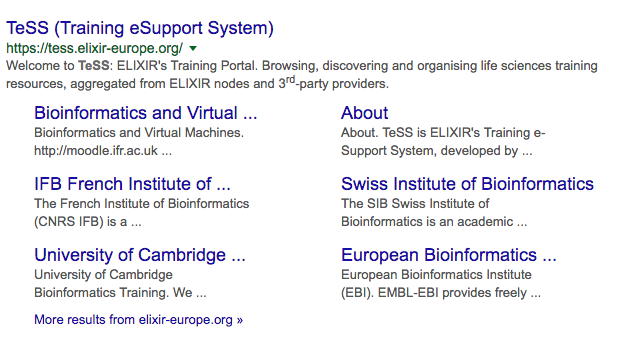 Be seen in search results more owing to our search-engine optimisation
To add an event to DReSA:
Create a user profile, by logging in using the Australian Access Federation (AAF)
And either:
Events added to DReSA must be related to digital research skills and must take place, or be open to researchers, in the Australasian region.
Automatic Registration
The DReSA team can provide various automated scraping solutions for adding your events to the website. Scrapers are based on the extraction of structured metadata from existing websites.
If those solutions are not applicable, you can contact the DReSA team to discuss potential, alternative solutions. This option is particularly useful if you regularly add many events to DReSA.
For more information on automatically registering events in DReSA, refer to the DReSA Scrapers repository.
Manual Registration
Resources may be added manually to DReSA.
Create a user profile, by logging in using AAF.
Click either the Register Event button or the Register Material button to register your training events or training materials, respectively.
Register event Register material
If you have resources that change frequently, we recommended that you establish an automatic registration solution.